Ever since I began nursing school, the importance of understanding and utilizing research was made clear. Now, as I continue my education in pursuit of my Doctor of Nursing Practice degree, the emphasis on research is even more profound! We all know it is important to keep up to date and apply evidence to our practice, but who has time for that?!
Regardless of where you are in your career, nursing student or experienced nurse, you probably find yourself short on free time- I know I do. I remember the eye rolls when a professor would suggest a book or article just published to read in our "spare time". Yes, between writing 20-page care plans, cramming for exams, and sleeping 4 hours a night, I will read it eventually (but, probably not).
So, why all the fuss about research? Well, evidence-based practice is an essential part of improving quality of care, patient outcomes, and decreasing healthcare costs. In 2001, the Institute of Medicine published guidelines stating that decision making in healthcare should be based on evidence. The goal was that by 2020, 90% of clinical decisions would be supported by evidence.
Not surprising, although no less disappointing, we are still far behind. Also not surprising, one of the greatest barriers to health care professionals reading research articles is time. It has been reported that a healthcare provider would have to read at least 19 articles every single day in order to stay current on the latest advancements¹.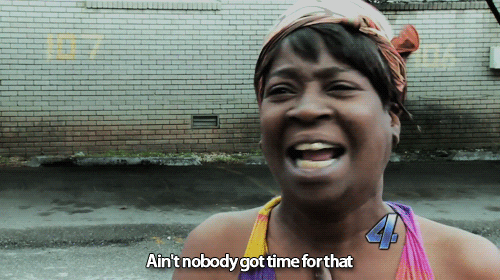 That's ridiculous if you ask me (or anyone else)… So, how is it that you can stay up to date while not quitting your day job to read 19 articles a day? There are several systems available providing updates on the latest research, so you don't have to go snooping for it. The following three resources are all ones that I use and have had great experiences with.
EvidenceAlerts is a free, email, evidence update service offered through a collaboration with DynaMed Plus and McMaster University in Hamilton, ON. You can determine which areas you want to receive updates in to weed out subjects you either aren't interested in or don't apply to your field. You can also select how frequently you want to receive updates. The updates are not full articles, but a quick synopsis of the studies and results. Each synopsis offers several comments from clinical raters, which can be pretty blunt and are actually my favorite part of the updates!
AHRQ Evidence-Based Practice Email Updates is another great way to stay up to date on the latest advancements in healthcare. The Agency for Healthcare Research and Quality (AHRQ) developed this free system to assist health care providers and organizations in their efforts to improve quality or care. Similar to EvidenceAlerts, there is a wide spectrum of topics to choose from, so it's best to narrow it to what areas you want updates on. You can also choose between weekly or daily updates. To be honest, this is pretty similar to EvidenceAlerts, so you'll have to look around and see what you like best! I receive updates from both and have never received the same articles, so I'd recommend both if you're really interested in a topic.
The last system I want to mention is the one I've been using the longest- MedScape e-newsletters. This is different from the other two because in addition to weekly medical news and featured stories, you also receive news about medical conferences and continuing education (CE) opportunities through quizzes and case they send you. Again, you can filter out what areas you don't want updates on. Some of the recent updates I received from their MedPulse service were related to Alex Wubbels' arrest for refusing to draw blood from her unconscious patient and the controversy surrounding President Trump rescinding DACA. This is a good way to receive updates on research and hot topics in the medical community.
Hopefully, one or all of these services will benefit your practice and make reviewing research a less time-consuming part of your schedule! I really do recommend subscribing to all three services, but whatever you choose, good luck and don't lose your spirit of inquiry!
¹Straus, S. E., Glasizou, P., Richardson, W. S., & Haynes, R. B. (2011). Evidence-based medicine: How to practice and teach it (4th ed.). Edinburgh, London: Churchill Livingstone Elsevier.